Hayden's freewheelin' role
Not many actors have had to play
Bob Dylan
,
Mick Jagger
and
Jim Morrison
-
let alone all at once. But Hayden Christensen
stands ready for the challenge.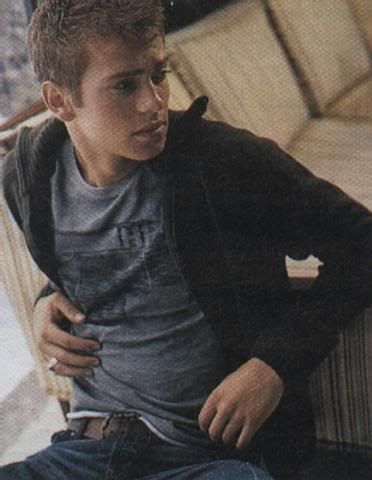 We've told you before that the original script
for "Factory Girl" had '60s It-girl Edie Sedgwick
having a mad affair with Dylan. But after the Dylan
camp disputed that he'd actually had the affair,
bits of Jim and Mick were stirred into the script's
rock star character, now known as Danny Quinn.
Still, Christensen obviously sees Dylan as the
foundation of the role.
"I don't want to talk with him," Christensen said
of the reclusive Dylan. "But I am watching all his
documentaries. I'm doing my homework.
"It's a great mountain to climb," the former Anakin
Skywalker said last week at the
Capri, Hollywood
International Film Festival.
"I don't know if I can
do it."
Among the other real-life figures who'll receive
a looks upgrade in the movie is Andy Warhol, who'll
be played by lantern-jawed Aussie Guy Pearce.