Check out this auction on the above link.
(goodies for Xmas!)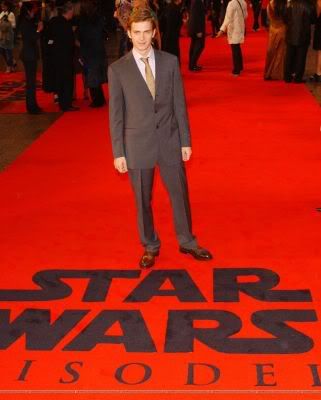 The auction features incredible collectibles
including a Hayden Christensen autographed
Master Replicas Star Wars Stormtrooper blaster,
a Mark Hamill autographed Star Wars X-Wing
Starfighter model, a Billy Dee Williams autographed
Star Wars Millennium Falcon model, a Luke Skywalker
Episode V Lightsaber Force FX Edition and a limited
edition 2004 Holiday Chrome/Gold Sandtrooper Mini
Bust,just to name a few.
Bidding for the Hayden item closes on Tuesday 6th
December.
Also FYI,The online Star Wars Shop have 200 framed
Anakin/Vader pictures on sale, especially autographed
by Hayden himself!