The 24-Hour Plays
Elizabeth Berkley said this about the play Hayden
appeared in recently. (From tvguide.com)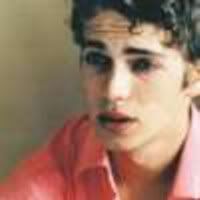 Berkley: One of the wildest things creatively. [Laughs]
I did "The 24-Hour Plays," this benefit for Working
Playground, which brings arts to the public schools
in Manhattan. On a Sunday night from 9:30 to 11, 25
actors — a whole mix, from Hayden Christensen to veteran
stage actors — meet with six playwrights and six directors
from the stage. They take a Polaroid of each actor and
then,from 11 until 6 am, the playwrights choose their casts,
go to a hotel room with their laptop and create a one-act,
15-minute piece. After the directors pick which script
they want, the actors come in at 8 am to start rehearsing,
to put it up at 8 pm that night. It was the craziest thing.
(pic:Sam Taylor Wood)