Factory Girl
Fiming on
The Factory Girl
is well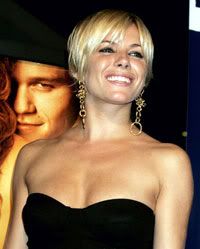 under way. (Started December 5th in Shreveport,
Louisiana).
Hayden plays Danny Quinn, the charismatic
singer/songwriter who main character Edie Sedgwick
Sienna Miller) falls for.
Danny is based on singer Bob Dylan, who
allegedly wrote
Leopard-Skin Pill-Box Hat
and
Just Like A Woman
(on the
Blonde on Blonde
album) about Edie.