Here'a an excellant interview with Hayden,
about Shattered Glass and Star Wars. It also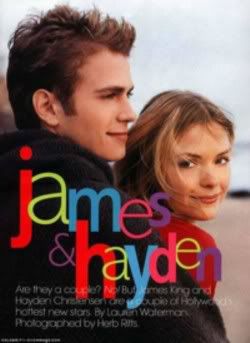 has some quotes from Hayden about a "romantic
fable" (!) he's set to make next year. Says
Hayden, "I'm gonna do a romantic period fable
piece. Early 20th Century. It's a bit of a
homage to the "Princess Brides" of filmmaking."
(Picture-Hayden and ex-model James King on a photo
shoot-no romance though!)