Hayden's Release from...The Dark Side
From an interview with U Film -Hayden says
"I haven't been in a lot of films," although he's
got four or five waiting.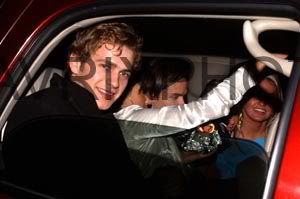 'Star Wars' has had a massive impact" on Christensen's
life over the last five years, but he doesn't believe
he'll be saddled with the Darth legacy.
"It remains to be seen. I have no control over it.
I think the association will always be strongest, but,
to be perfectly honest, I kind of think the whole
type-casting thing is a little dated. ... Who knows?"